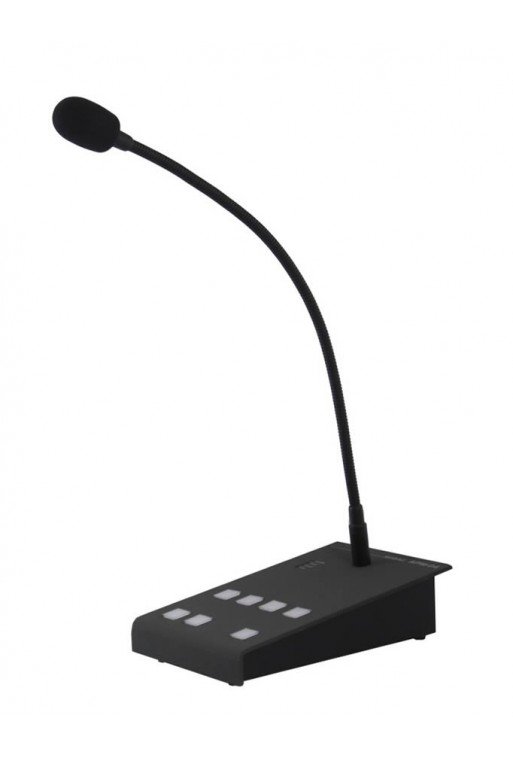  
ESTACIÓN DE AVISOS DIGITAL 4 ZONAS AUDAC APM104MK2
Tax included
(478 € impuestos no incluídos)
Estación de avisos digital de 4 zonas con micro de condensador con flexo de 30 cm
  Estación de avisos digital de 4 zonas con micro de condensador con flexo de 30 cm. Selección de 4 zonas. 3 pulsadores para funciones. Botones totalmente programables. Compresor/limitador integrados para que el nivel de foz sea adecuado. Posibilidad de Ding Dong múltiple e interfaz de ficheros de voz que permiten personalizar el Ding Dong y grabar mensajes de audio que posteriormente pueden ser reproducidos pulsando un botón o en momentos predeterminados (utilizando un módulo opcional de reloj de tiempo real). Diseñada para su uso con Audac Digital Matrix System.
· 4 botones de selección de zona.
· 3 botones programables con funciones preasignadas (Select All, Clear All y Push To Talk)
· Posibilidad de personalización de Ding Dong's y mensajes de voz
· Compresor/limitador integrados
· Cápsula de condensador y flexo de 30 cm
Para más información visite la página del producto
No customer reviews for the moment.